6 Tips for running an effective online marketing campaign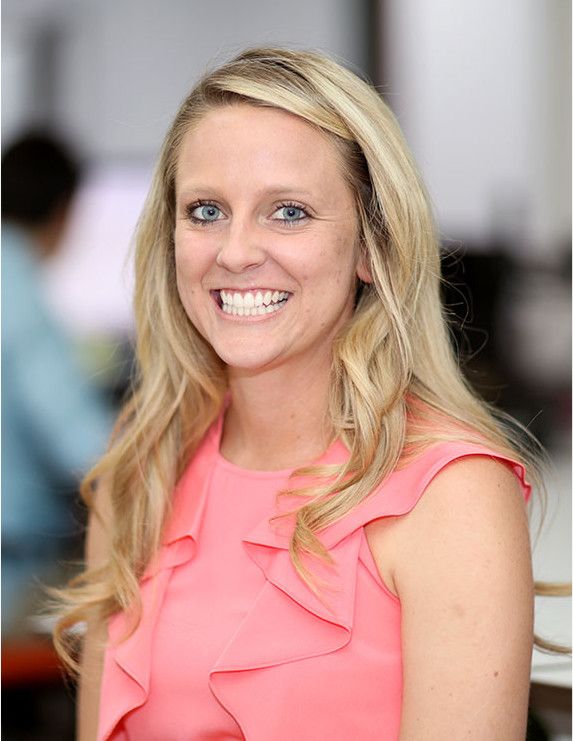 Mallory Rostamijam
09/30/2018
Most businesses struggle with some of the same basic issues: how to I grow my business? how do I increase sales? Those questions lead to the most common question asked, how do I get more leads?
More leads has a direct impact on increased revenue and sales. So, what is the answer to generating more leads and out performing your competitors? We have outlined 6 tips to increase conversion and generate more leads.
1. Have a clear strategy on your KPIs and how to track them
Key Performance Indicators are often overlooked in online marketing. Many marketers, make the mistake of "Let's generate leads, then we will figure out how to track it!". Without having a clear definitions of "Success", your campaigns will often not get far. If you could show that for every $1 spent, you have generated $10 or more in revenue, all aspects of your marketing effort could be impacted. From budget to channels, products and promotions, everything!
I.e. if you are running a Veterinary practice, you may want to give your "appointment scheduling" more focus or value than the basic "contact us". A phone call to your dental practice on the topic of Dental Implants may have a significantly better ROI compared to General Dentistry phone call. Define your KPIs early, that would help shape your campaign strategy.
2. Identify your marketing channels
When devising your advertising and campaign strategy, you should identify your goals, budget, target audience and main marketing messaging to assist with determining the best marketing channel to reach your targeted customers and create the best opportunities. For example, if your target audience is well defined, and you have a sizable budget, PPC ads, if closely managed could have a positive impact on your lead generation strategy. Alternatively, if you have a smaller budget, but an existing database or lead list to pull from, email marketing could be advantageous. Leveraging an existing database for Social Media or Performance Network advertising could also generate qualified leads. These are great possible channels, however, without proper tracking, you wouldn't know which campaigns are yielding positive results. More on that on tip 5.
3. Compelling Ad Copy and Website Content
After researching your options for promotional channels and selecting the ones that are right for your campaign goals, you must construct your campaigns and marketing messaging. You could select the optimal promotional channel, but if your marketing message falls flat, you still will not see the increase in sales you are vying for. Your ad copy should differentiate you from your competitors in terms of: experience, authority, price, quality and/or results. Your ad copy should succinctly identify the benefits of your product/service along with a sense of urgency to encourage an immediate conversion.
If you are successful in driving traffic to your website, the content on your website should also reenforce your business as the obvious choice for the product or service your lead is need of. Content should be carefully crafted with new content regularly added to the website to avoid becoming stale, and to assist with any Search Engine Optimization efforts.
4. Conversion focused design
Many business owners don't realize the impact their website design has on their lead conversions. A professional website design is important to not just establish your authority and credibility to prospective clients, a conversion focused design with user experience testing also guides the user down the path to call or complete a web form. Generally, you have 8 seconds to grab your users attention, if you do not have the right headline, if your website is cluttered, if it is not well organized, if contact information is not easily accessible, the potential customer you worked so hard to get on your website, is likely already gone. Roya websites are a great example of conversion focused website design. Roya websites employ mobile first strategies and rely on heatmap data to construct designs that provide for the best user experience and reduce bounce rates. Given Roya's market share and experience with medical marketing, their veterinary website design and plastic surgery website designs really stand out amongst the competition.
5. Monitor your campaigns
After you have successfully launched your campaigns, earning conversions and generating more leads, it is more important than ever to leverage analytics to determine what campaigns were the most successful in driving traffic to the website, how users are interacting with the website once they land on it, trends in audience demographics, etc. On the surface, it may appear you are increasing your website activity and lead generation, but by closely monitoring analytics you may confirm that although you've generated 100 leads, only 1 has resulted in sale. Call Tracking technology is also very important to campaign tracking to listen to the calls and evaluate the quality of the lead/call and the outcome. Analytics and ROI tracking is another strength for Roya, if you are looking for further advice or clarification reach out to the team at 858-345-5500 for more information.
6. CRM lead management
Once a potential client has taken the step to make contact with you and are qualified as a lead, it is extremely important to have a process in place to engage with leads in a timely manner. A Customer Relationship Manager or CRM is an excellent resource for organizing leads and tracking communications and follow-up. The Roya Canvas Marketing Platform, has essential CRM features and functionality to help manage and tag contacts appropriately.
If you are looking for additional tips, or a partner to assist with your marketing strategy contact Roya to learn more about digital marketing services and schedule a demo today.