5 tips for supercharging your eyewear marketing strategy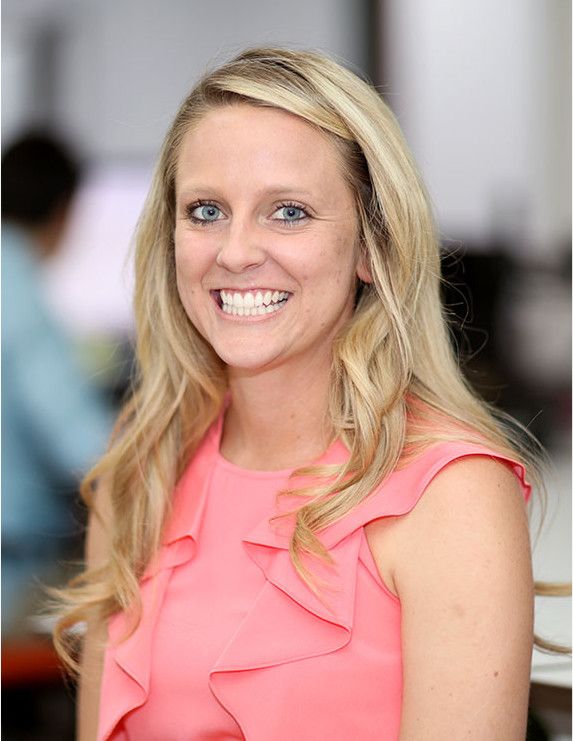 Mallory Rostamijam
03/10/2022
There are plenty of reasons to want new patients. Looking for cash-pay business? Or newly out-of-network and growing? Or maybe you finally have the opportunity to focus on your dream niche? To find success in any of these endeavors eye care professionals need strong eyewear marketing strategies.
Many ECPs contend: Why spend on marketing when my vision plan can do it for me? If you're in-network then you're already spending on marketing! The money that goes back to vision plans is money you could be spending on marketing to bring in more valuable cash-pay patients. It's one reason why so many ECPs are dropping plans in favor of building their own independent vision.
Patients that come in through marketing are more valuable; the revenue from a purchase goes straight to your practice rather than a vision plan. They're also more loyal. If you get kicked off a vision plan panel because of oversaturation in the region, those patients won't chase their in-network benefits. Or if their employer switches vision plans those patients are likely to stick with you regardless. They prefer your standard of care and the eyewear in your optical.
So how do you supercharge your marketing strategy to sell more eyewear to more patients?
1. Optical branding: Building your shop's story
It all starts with your brand story. What's the unique value proposition that differentiates your optical and your practice from the competition? Corporate-owned opticals can't offer patients the sort of experience, the breadth of selection or the quality of care that independent opticals do. So how can you differentiate from online or corporate competition and highlight the unique experiences at your optical?


The story is the seed that grows your eyewear marketing strategy

Your entire eye care marketing strategy grows from the seed that is your practice story. Specializing in sports vision? Your marketing plan will be different than if you were to focus on seniors. Not accepting any insurance at all? That will be part of your advertising as well.
So why do you stand out? Once you know, plant the seed and start growing.

2. Wow visitors with your website
In marketing today your website is the soil your seed grows from. It's where most people will first come across your message poking out like a sprout from the marketing flooding patients today.
For that reason, it's important that you get your website right. It's a big part of what makes you findable on the internet and it's where patients will have their first impressions of your practice. What do you want them to think when they find your website?

Building a website

If you don't have a website already or if yours could use a refresh, then it's time to start planning how you'll build your new site.
They don't teach website design in optometry school. It's alright to ask for help to make sure you have a website that's going to give prospective patients a good first impression. It's better to invest some time and money in the right website than to drive patients away with the wrong one.
This is where services such as Roya come in. With a professional website service you can ensure you have webpages that patients want to browse and a dashboard with website engagement data.

Exploring ecommerce

It seems as if more online competitors appear with each passing day. A website is great, but does that beat an online store?
Maybe not by itself. However, your brick-and-mortar presence is certainly an advantage. When you combine that with your own online store you can offer an omnichannel experience the competition can't. Optify is one service helping ECPs build online stores that compete with the direct-to-consumer businesses cropping up these days.

3. Discount eyewear without disturbing margins
Discounting eyewear can help you see more patients who may otherwise be reluctant to visit an out-of-network provider. But that cuts into your margins. If you're in-network, do your margins really have that much to spare? And if you're out-of-network, why sacrifice the additional profit you got by dropping vision plans in the first place? Is that sustainable?
With Anagram Prosper that's not something you'll have to worry about. Prosper delivers rebates straight to patients' devices when they purchase qualifying eyewear; the transaction occurs instantly and is subsidized by Anagram and its partners.

That means you can deliver patients the sort of delightful buying experiences they'll tell friends and family about, without having to dip into your margin to make it happen.

For the investment (Prosper is free to join, so nothing) these rebates can supercharge your practice marketing.

4. Make a point to own your optical metrics
You're busy every day seeing patients, working with your staff and making sure that you're operating within vision plans' guidelines (if you haven't dropped vision plans). It can be difficult to go back and review how your business is performing. But it's essential for making informed decisions for everything from accounts receivable to, of course, your marketing plan.
Understanding what's working, and what's not, will help you build a consistent marketing strategy that brings patients in to purchase eyewear. If your website was built through a service such as Roya, you should have your own dashboard to review site performance. Meanwhile, your social profiles should come with their own analytics pages. Finally, your email provider or EHR (if that's what you're using for patient communications) should also provide some useful metrics.
Use the data available to you to optimize toward optical success!

5. Eyewear advertising for community connections
Of course, not everything has to be online! We're big believers in connecting with your community in order to stand apart from the competition. After all, the vision plans or Warby Parkers of the world don't know your community like you know it.

The kids are they key to the parents
As they say: If you get the kids you'll get the parents. Some of the best places to connect with the community are local youth events. Whether that's a school play or the local soccer team, you can make your practice known through advertising opportunities.

Partnerships for patients
Your marketing plan may also get a boost from local business partners. Traditionally, ECPs look for referrals from other medical professionals—an ophthalmologist, for example. Those are important relationships for any ECP. But it can't hurt to try other businesses in your community! You can coadvertise or work out other agreements to benefit both of your businesses.
The eyewear marketing plan for your practice
The reason ECPs pursue their own marketing plan is because they see that the vision plan approach isn't always sustainable. Finding your own private pay patients who are loyal to your practice, rather than their plans, can pay off for your business in the long run.
Everything above will help but ultimately the eyewear marketing plan for your practice is your own. Regardless of what your strategy looks like, the end results are the same: More eyewear purchases, more multiple pair sales, and improved retention. Visit roya.com to download a free, no obligation digital audit for your practice and receive customized marketing feedback for your office, you can also call us at 858-345-5500 today!