Canvas® CMS
Content Management System
You don't need to be a fancy developer or a hotshot marketer to maximize your web presence, but if you are, you will appreciate the CMS, CRM and Marketing features of Canvas®! Using the CMS system, you can develop highly customized web designs and landing pages while utilizing the latest technologies, such as drag-n-drop responsive builder, AMP, jQuery, Bootstrap, Elasticsearch, and much more.
Responsive
Unlike other platforms, you are in charge of the Responsive aspects of your design. The best part is, it's all with drag-n-drop!
AMP
Yes! We support Google AMP Natively. This makes Canvas® one of the only truly AMP CMS systems to date.
Drag-n-Drop
Did we mention that already? There is something about simplicity that is missing from Enterprise platforms. With Canvas® CMS, you are getting the simplicity you've always wanted.
Built-in SEO
SEO should not be treated as an add-on, it should be a built-in. Using Canvas®, you can control all aspects of your on-site SEO optimizations.
CRM
Customer Relationship Management
If your business generates online leads or inbound calls, how do you know if you're maximizing the value generated by your online efforts? No need to panic! With the use of the Canvas® Platform, it offers all the essential features of a CRM system to help you track and manage your online success!
Lead Management
Track your inbound leads and form submissions in real-time! A/B test between different forms, different messages and calculate your ROI by using our easy tagging system.
Call Tracking
Track every call coming to your business. Whether you need to track calls from Online, Offiline, PPC, Social, Organic, Campaigns, Keyword, and more, we have you covered!
Let's do this
!
Contact Management
Do you want to convert some of your leads to contacts? How about importing some of your existing contacts so you can send them those awesome monthly offers?
Email Campaigns
Built-in email campaigns to send drip emails and stay on top of your contact's inbox? Say no more!
Sign me up
.
What good is a marketing strategy that you cannot measure? After all, if you can't measure it, you can't fix it. Using our suite of tools and tracking modules, you can assess the effectiveness of all your online efforts. It may sounds like a no-brainer to us, but you will be surprised to know majority of businesses do not have access to such reports!
Analytics
Using Canvas®, you can use our built-in Google Analytics or integrate any analytics packages to track every action taken on your website. We have heat maps and other eye-candies too, but most importantly, we put accuracy and transparency at the top of our priority list!
Conversion Tracking
You might ask what is a conversion? It could be a signup or a phone call, it may be a Form submission or a PDF download, you decide what is a conversion for you, and we will sure track and report on it!
Dashboards
Too much data for some and so little for others? Not with Canvas®! Decide what you are interested in and customize your dashboard to KPIs that matter to you.
A/B Testing
You have a lot of great ideas, why should you pick one? Test them all in real-time and pick the winners objectively.
Campaign Tracking
Track, track, and track some more! It matters if your Google Traffic converts lower or higher than those coming from Facebook. Using campaign tracking tools, you can develop a holistic approach to make sure all your marketing channels are effective and returning a positive ROI.
Ever wondered if you could design and manage your own online database? How about those dynamic pages that can display ever-changing content? You don't need to be a database developer to do all of that thanks to our Dynamic Datasets!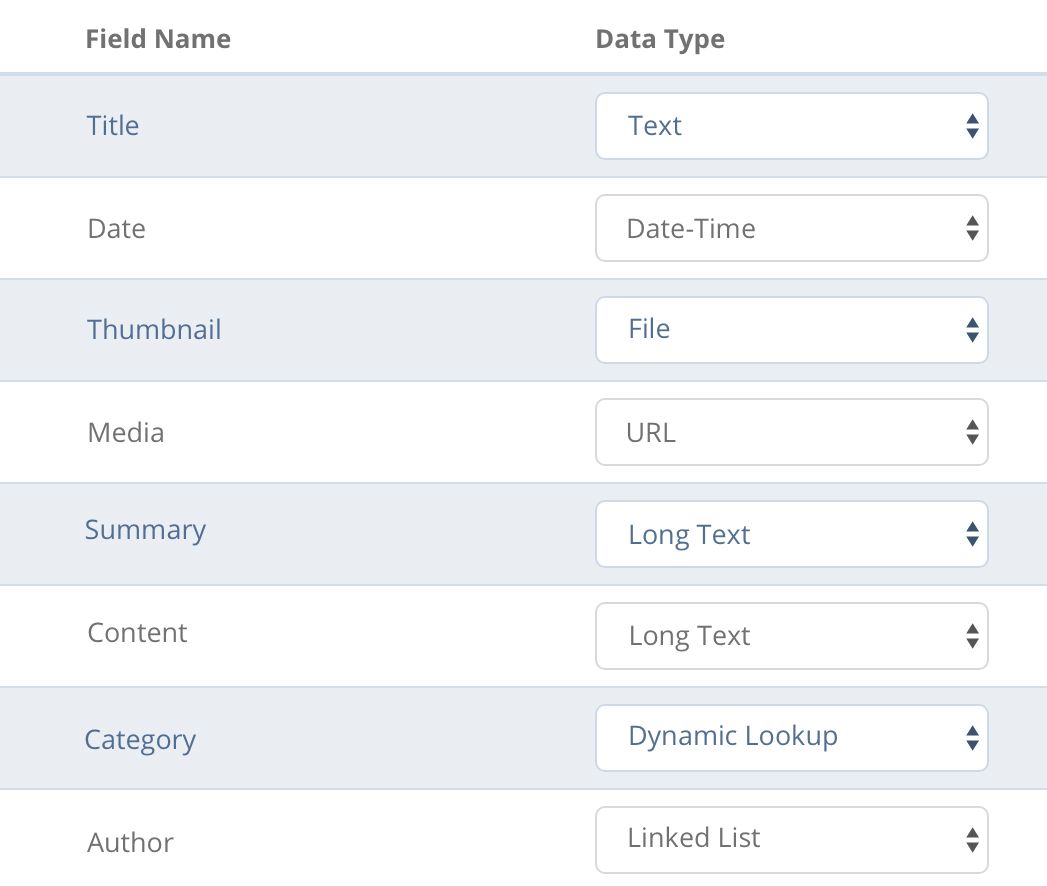 Dynamic Dataset
Design, Build, Manage, and operate a dynamic database of content. We call them datasets! Do you have thousands of products to showcase or hundreds of 5 star reviews to rave about? This is the feature for that.
Drag & Drop Data Structures
That seems to be the theme here isn't it? Yes you can drag-n-drop your way to building a database schema that can accommodate some of the most challenging business requirements, such as relational structures. Seriously.
Relational and Document Based Data
This is what we call the best of both worlds. Use our document-oriented database while defining relational business rules. All from an easy to use interface that doesn't send your brain to the stratosphere!
Elastic Search
What good is a content if you can't search it. With our built-in Elastic Search functionality, you can open up your pages to real human-like searches. How about "Homes in Del Mar, CA with Ocean View?". We bet your existing site can't do that.
Inbound & Outbound
​​​​​​​Restful APIs
Canvas® has an API for that.
Become a partner and start using our extensive APIs to integrate the most complex applications. We integrate with a lot of great companies in hours and not days, certainly not weeks and months.
Learn How Roya Can Help Your Business
Call Us Today at 858-345-5500