INTRODUCING
Canvas® Platform
The Canvas® CMS platform features leading edge technology supported by powerful features to manage content and power a robust digital marketing strategy.
Cloud Based Technology
All-in-one Marketing Platform
Content Management System
Call Tracking
Campaign Tracking
Drag & Drop
Built-In Organic & Local SEO
Responsive and AMP Powered
Datasets and Data Management
Lead and Contact Management
Analytics Dashboard
Email Campaigns
Roya.com generated 15,000 calls
​​​​​​​for clients last month
See the most recent calls we are currently generating for clients in real time
Cloud Based
Technology
Roya.com and Canvas® utilizes latest technologies for their services, this includes a cloud hosting environment for their proprietary software and client websites alike. You and your clients can enjoy faster page speed and usability standards than the competition.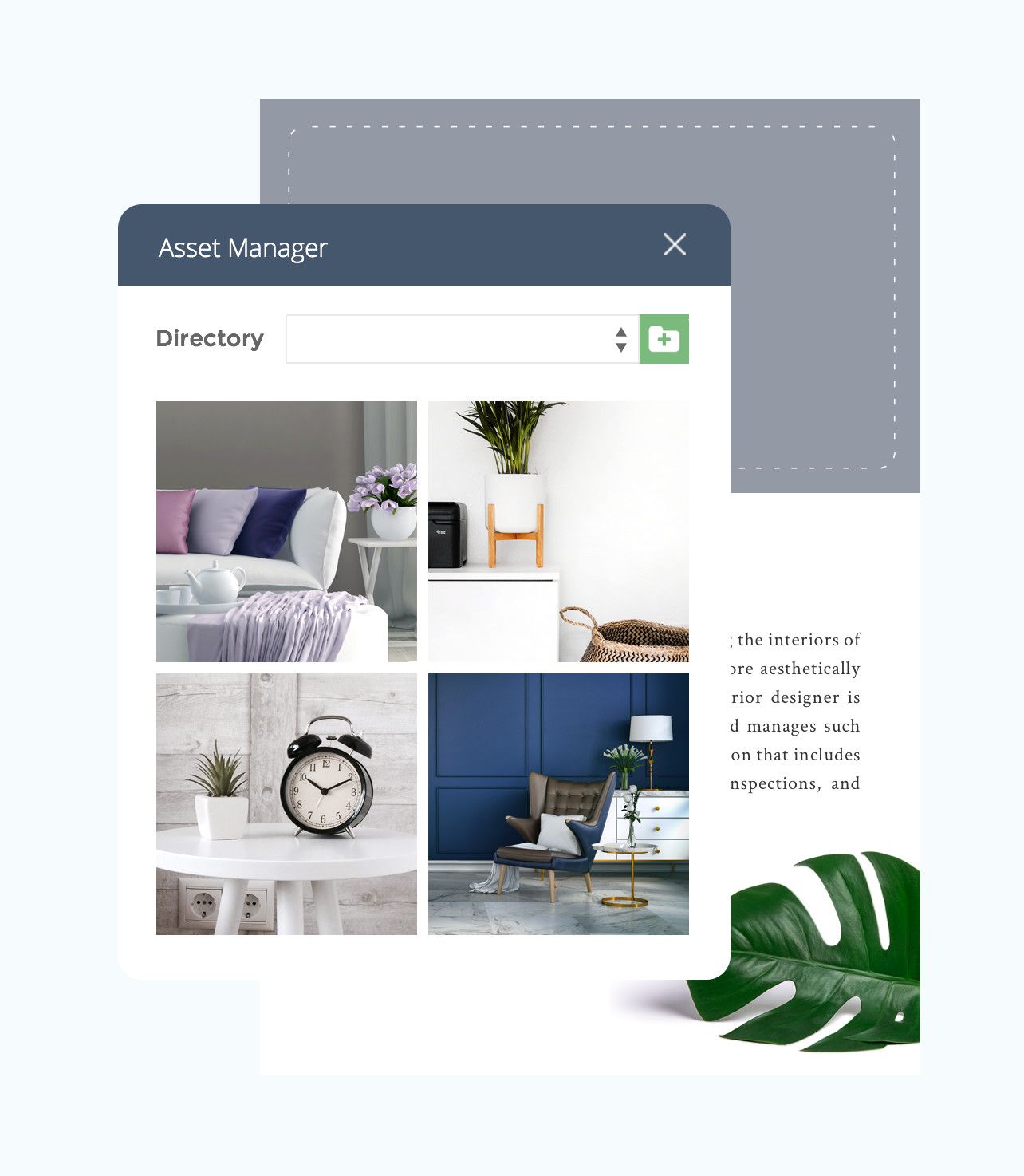 Social Media Marketing
Content Marketing
Landing Page
Email Marketing
Mobile Marketing
Analytics
A/B Testing
SEO
CRM
Performance Network Advertising
All-in-one
Marketing Platform
The Canvas® CMS Platform is developed to power both responsive websites designed for conversion and digital marketing campaigns. Within Canvas® you can create dynamic landing pages, launch digital campaigns, monitor analytics, manage contacts within the CRM, send email campaigns and much more!
Content
Management
System (CMS)
Canvas® CMS puts the power of SaaS and Cloud based technologies to work for your business. Canvas® has all the features you would ever need to run a successful online strategy from pages that are easy to configure with drag and drop technology, digital campaigns to power your marketing strategies, analytics dashboards to evaluate how your campaigns are performing, contact management to nurture your contacts and much more.
Not only does Canvas® have the tools to drive your online strategy, your business benefits from the support of the roya.com team through marketing coaching and website support.
Call Tracking
Keep track of every call and SMS message generated from your online efforts. All calls are recorded and stored in your Canvas® dashboard so you can easily identify the quality of a phone lead. A vanity call tracking number is included in all packages for no additional charge. Easily identify how your website is performing.
Campaign Tracking
Eliminate the guesswork in provisioning and monitoring campaigns with Canvas® Digital Campaigns. Evaluate the performance and results of your campaigns with the easy to navigate Canvas® Campaign dashboard.
Drag & Drop
Our proprietary CMS Canvas® promotes a user-friendly interface with drag and drop technology. Even with its ease of use, we don't expect you to build your own website, we design and build your professional or custom website for you!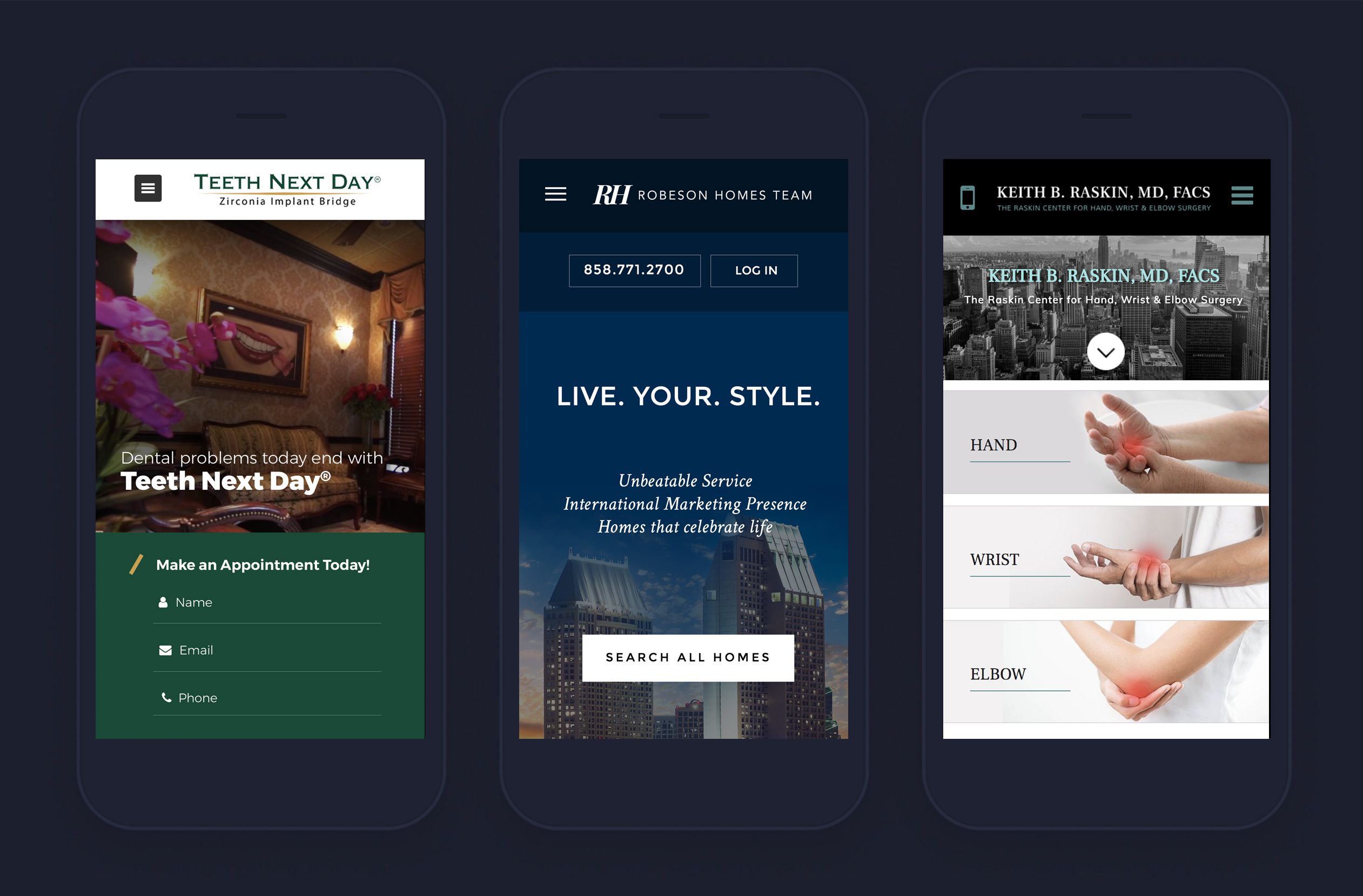 Responsive &
​​​​​​​AMP Powered
Roya.com has been on the leading edge of the Google AMP project. Roya.com's Canvas® CMS platform is one of the only CMS platforms that support AMP, giving users a mobile experience that is higher quality with faster load times, less data usage and higher in rank for Google's mobile search results.
Data Set &
Data Management
Build and manage dynamic databases directly from Canvas®. Our intuitive system allows you to connect your data directly to web pages and business logic to create dynamic pages with ease. Use our extensive APIs to integrate your data from other sources right into your website and marketing landing pages.
Lead & Contact
Management
Canvas® CMS allows for seamless contact management. Website leads are not only emailed to you, they are stored in the Canvas® CMS dashboard for your convenience and easy management. Convert a lead to a contact in seconds and add notes to your contact to remember when you first engaged with your new contact, include comments from a conversation and reminders for when to follow-up next.
Analytics Dashboard
The Canvas® CMS Platform integrates seamlessly with number of analytics platforms including Google Analytics for easy to understand reporting and scorecards. Marketers will also benefit from custom monthly reports summarizing results from Google Analytics, Search Console, Google My Business, Facebook Insights, and more.
Email Campaign
You no longer have to struggle with the frustrations of using third-party mailer systems, within the Canvas®; platform you have access to create and send Newsletters, Email Campaigns or Direct Mailers to your contacts. You can completely customize the layout, message, subject, everything!
Built-In Organic & Local SEO
ALL of our websites are built with SEO powered features and best practices. Websites are initially optimized for search engine ranking. Additionally, you can subscribe to SEO Marketing that includes search console monitoring, keyword position tracking, and a monthly content strategy.
Take the first steps in letting
Roya help you reach your web-related goals